Everything we love
in Bordeaux...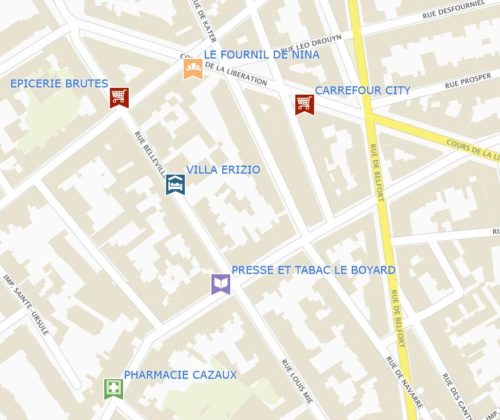 NEARBY SHOPS
SUPERMARKET – CARREFOUR CITY
23 Cours De La Libération – Open from Monday to Saturday from 07h AM to 7 PM et  Sunday from 9 AM to 1 PM – 250 meters – 4 minutes walk
GROCERY – BRUTES
122 Rue Belleville – Opent from Tuesday to Saturday from 8h30 AM to 7 PM and on Monday from 11h30 AM à 7 PM – 80 meters – 1 minute walk
BAKER – LE FOURNIL DE NINA
13 Cours De La Libération – Open from Monday to Friday from 7 AM à 2 PM and from 4 PM to 7 PM. Saturday and Sunday from 7 AM à 1 PM – 150 meters – 2 minutes walk
PRESS AND TOBACCO – LE BOYARD
51 Rue du Tondu – Open from Monday to Saturday from 07h AM to 7 PM – 50 meters – 1 minute walk
PHARMACY – CAZAUX
81 Rue du Tondu – Open from Monday to Friday from 9 AM to 12h30 AM and from 3 PM to 7 PM  – Saturday from 9 AM to 12h30 AM – 200 meters – 3 minutes walk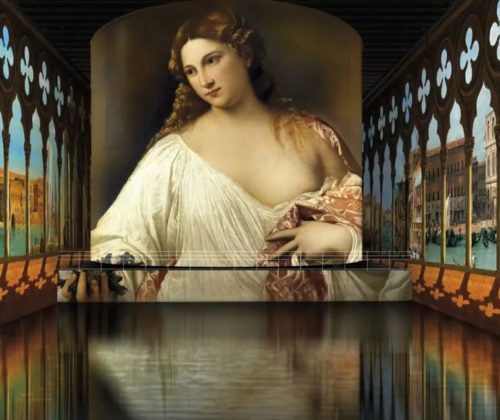 Bassins de Lumières
VENICE IN ALL ITS SPLENDOUR AND JOAQUIN SOROLLA AT LES BASSINS DES LUMIÈRES
This new headlining exhibition promises immersion of a type that you've never experienced before. Imagine yourself in the heart of the city of your dreams: the timeless, iconic city of Venice. Who better to take us down the Grand Canal, past Saint Mark's Basilica and under the Rialto Bridge than Tintoretto or Veronese?  The exhibition is an exceptional journey through Venice via its greatest painters, and it also celebrates the Venice Film Festival using photographs of emblematic actresses from the Italian neorealism movement.
The short exhibition is dedicated to a painter from the early 20th century, Joaquin Sorolla. It takes you on a nostalgia-steeped journey to the Mediterranean and presents some of Spain's architectural treasures: refined, eternal! Drop everything and head to the Bassins des Lumières!
Bassins des Lumières
Impasse Brown de Colstoun – 33 300 Bordeaux
Tél : 05 35 00 00 90 – www.bassins-lumieres.com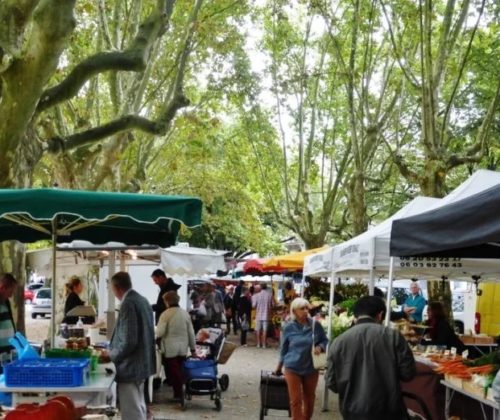 Saint-Seurin farmers market
Market of organic and non-organic producers, it is in the shade of the plane trees, that one can find every Friday morning a great diversity of products: fruits, organic vegetables but also local products and other delicacies… Here , lovers of good food are at home and conversations run from one end to the other in the aisle, during tastings.
Hours:
Friday from 7 a.m. to 1 p.m.
Place des martyrs de la Résistance – 33000 Bordeaux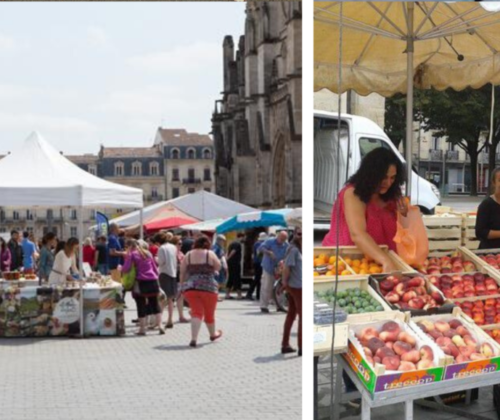 Pey-Berland Market
Facing the Palais Rohan, at the foot of the imposing Saint André cathedral, the Pey Berland market takes up the tradition of the old markets set up next to churches and brings together food and non-food traders.
By going to this market, you can fill your shopping bag in a magnificent historic space, to the sound of bells and the accordion.
This market has a dozen food traders (cheese maker, oyster or vegetable sellers, etc.)
Wednesday and Sunday from 7 a.m. to 1 p.m.
Marché Pey-Berland –
Place Pey Berland – 33000 Bordeaux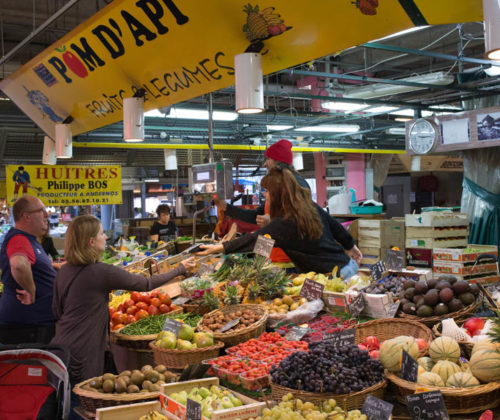 Le Marché des Capucins
The Capucins market is the largest market in Bordeaux. Stroll among butchers, bakers, restaurateurs, delicatessens, chocolate makers, florists, cheese makers, market gardeners, oyster farmers, fishmongers, poultry…
Schedule :
Tuesday to Friday from 6 a.m. to 2 p.m. Saturday and Sunday from 5:30 a.m. to 2:30 p.m. Closed on December 25 and January 1
Marché des Capucins – Place des Capucins – 33800 Bordeaux